1xBet deposit methods in Ghana are diverse and suitable for all users. The bookmaker's goal is to provide as many different ways of depositing as possible so that players can place their bets and increase their profit.
18+.Minimum deposit: 200% – for deposits up to 380 GHS, 250% – for deposits of 381 GHS to 760 GHS, 300% – for deposits from 761 GHS. The bonus is valid for 30 days from the day of registration. For a 200% bonus: Half of the bonus amount must be wagered 5 times in pre-match or live accumulator bets. The second half of the bonus amount must be wagered 30 times in 1xGames.Each accumulator must contain 3 or more selections, at least 3 of which must be at odds of 1.40 or higher. For a bonus of 250% or higher: Half of the bonus amount must be wagered 10 times in pre-match or live accumulator bets. Each accumulator must contain 3 or more selections, at least 3 of which must be at odds of 1.40 or higher. The second half of the bonus amount must be wagered 35 times in 1xGames. T&Cs Apply.
1xBet did a great job in Ghana, providing players with a total of 62 methods. Also, this operator offers its players a 1xBet promo code: CODEVIP, so if you're interested in knowing more on that matter, you can find more info on our page.
1xBet Deposit Methods in Ghana
In the "Pay" section, you will see a drop-down menu where you can access all available 1xBet deposit and withdrawal methods in Ghana.
You can select any of the available options: bank cards, e-wallets, mobile payments, payment systems, prepaid cards, cryptocurrencies, and e-vouchers. Except for that, you can see some of the recommended payment methods in your country.
Recommended 1xBet deposit methods are highlighted at the very top of the page. In the case of Ghana, there are six best ones like MTN Ghana, Vodafone Ghana, MoneyGO, AirtelTigo Money, Mybux, and MoneyGO Vouchers. Find out more about them below.
Bank cards
Payments by bank cards include Visa and MasterCard options. To deposit money, press one of the offered options and enter your name and surname (i.e., information about the bank card holder) in the open field.
For both methods, the minimum deposit amount is 9.33 GHS.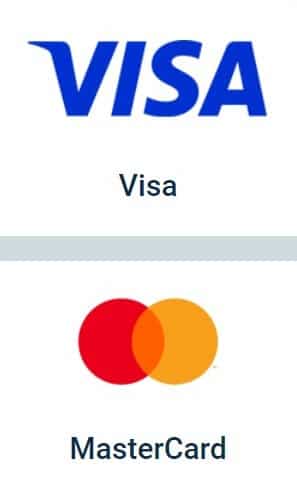 E-wallets
E-wallets offer a choice of five different 1xBet payment methods. These are MoneyGo, WebMoney, Astropay, Perfect Money, and Sticpay.
MoneyGo stands out here as the most favourable compared to the others. The standard procedure of payment via the MoneyGo platform requires the creation of a free profile.
This is done in a few steps by entering the name, surname, e-mail, and password and selecting the type of account (personal / business).
Then enter the MoneyGo wallet number and deposit at least 3.50 GHS. There is also a 30% cashback bonus to all users who have made a payment through the MoneyGo service.
The minimum amount for activating the bonus is 39 GHS, and the funds are automatically transferred to your account.
Mobile payments
Mobile payment methods include MTN Ghana, Vodafone Ghana, and AirtelTigo Money. MTN Ghana is a reliable payment method that offers a 10% bonus if you use their system.
To access this option of deposit, you need to connect a phone number to your account. 1xBet minimum deposit for this option is 1 GHS. Don't forget to enter the phone number.
Payment systems
Payment systems include the ecoPayz and Neteller options. Here we will introduce Ghana players to the Netteler method which also offers them a bonus.
A Neteller account is required to make payments. Go to their official website and perform a simple registration that includes the name, surname, country, currency, e-mail, and password.
After registration, select the Neteller method and enter the minimum deposit of 27.87 GHS and your e-mail.
The Neteller bonus includes a cashback of 25% of the deposit amount.
The minimum amount for activating the bonus must be at least 70 GHS. It can be used only once in 24 hours.
Prepaid Cards
There is one possibility to use a prepaid card – via Mybux Vouchers. Buying vouchers is done on the Mybux page in four easy steps.
Follow these steps: write your first and last name, enter your phone number, type in your e-mail address, and determine the amount of the voucher.
To make the 1xBet deposit, you must type the phone number in the international format (+233) and the voucher code. The minimum amount through this option is 1.00 GHS.
Cryptocurrencies
Certainly, the most interesting payment methods are cryptocurrencies. Bitcoin, Litecoin, Dogecoin, Monero, NEM, Dash, Zcash, and many others are available in Ghana.
Bitcoin is the most reliable and popular among the above. It allows anonymous betting, instant transfers, and payments without any commission.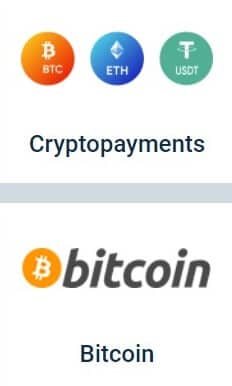 E-voucher
MoneyGo Voucher is the only available e-voucher of the 1xBet site. To use it as a payment option, confirm the voucher number and activation password in the open field of the MoneyGo method.
How to Deposit at 1xBet in Ghana?
Depositing money to your 1xBet account is very simple and can be done in under 5 minutes. If you are still new to this, follow these simple steps to complete the process.
Step 1: Create an account
To be able to deposit money and participate in online betting, first open a 1xBet profile. The platform offers you a choice between 3 possible ways to create a free account.
The first is via phone. Enter the phone number and send an SMS code to your mobile device. Then enter the code you received in the field below to confirm it. You can choose a sports bonus as well as enter a promo code if you have one.
The second option is via e-mail, there are required and optional fields. First enter the name of the country, city, and currency of the country. Then type the email, first name, last name, password (as required information), phone number, and date of birth (as optional information).
The third is registration via social media accounts. Enter the name of the country, currency, and 1xBet promo code if you have it.
Step 2: Log in
After registration, you need to log in to your 1xBet account. Enter your identification number and previously selected password and access the profile.
If you registered via e-mail, the site will ask you to connect a phone number to verify your account.

Step 3: Choose the payment method, select the amount and confirm the transaction
To initiate payments in the upper right corner of the official site, select the "Pay" button.
Choose one of the best methods for you and enter the required information. Payments are processed immediately, and if you have any problems, contact 1xBet's customer support.
It is important to note the 200% bonus for the first 1xBet deposit. Each newly registered user has a 200% bonus on their first deposit.
The minimum deposit to receive the bonus is 6 GHS. This bonus will be automatically credited to the client's account if their phone number is activated and the user's account is filled in correctly.
1xBet Deposit Methods FAQs
1xBet minimum deposit for players in Ghana is 1 GHS.
The payment limit means the maximum amount you can add to your account and depends on your chosen payment method.
If you have problems making a payment, check your internet connection. Of course, be sure to register first and log in to your account on the 1xBet site.
Make sure you enter all the required information when registering. After verifying these possible issues, if you are still having problems, please contact 1xBet customer support.
Our 1xbet Deposit Review
Deposit Methods

Mobile Payments

Payment Time

Payment Fee