This article will cover some of the World Cup 2018 top scorers that could participate in this year's tournament. Also, we will look at players named World Cup top scorers of all time and who became an important part of football history.
World Cup 2022 Top Scorer Predictions
There are currently no new tips. Check again later.
To start with, you can take a look at the current odds for World Cup top scorer in the table below:
| Player | Odds |
| --- | --- |
| Harry Kane | 9.0 |
| Neymar | 13.0 |
| Christiano Ronaldo | 15.0 |
| Kylian Mbappe | 9.0 |
| Romelu Lukaku | 17.0 |
---
---
What is World Cup Top Scorer Betting?
World Cup Top Scorer betting means guessing who is going to score the most goals in the international competition. Given that the best national teams in the world compete in this event, guessing who the World cup top scorer is going to be is quite challenging.
That's why placing such a bet is so appealing. It is extremely difficult to guess, so the rewards are big. Different brands put high odds to reward those who are brave enough to place such a bet.
If you look at the list of the World Cup Top Scorers of all time, you'll quickly see there are quite a few surprises possible. The fact that someone is the best in the local league does not mean that they will perform equally well in the World Cup.
Therefore, before you place the final bet, consider how good the team is.
Top 5 Favorite Goal Scorers for 2022
32 teams will clash in a series of games during the competition. The best will come on top and head to the finals before winning the cup. Given how many teams are present, picking the World Cup top scorer is challenging.
Still, there are players performing exceptionally well at the moment and the following are favourites.
Harry Kane
Harry Kane had a wonderful performance at World Cup 2018. He is a rightful candidate to win the Golden Boot in 2022. Being how great the England team is, he could achieve the milestone again this time.
---
Neymar
Brazil is always a favourite when it comes to the World Cup and the number of scored goals in this competition. This amazing team has repeatedly proven its power. One perfect platform is Neymar, who is likely to climb the ladder with the highest number of goals scored.
After taking a short break to recover from his injury, he is back on the Brazilian team and will attend the World Cup.
---
Christiano Ronaldo
Christiano Ronaldo is a living legend in the football world. Despite Portugal losing to Serbia, they still managed to qualify by beating North Macedonia. Therefore, Christiano will have another chance to score goals and possibly join the legendary list of top goal scorers.
---
Kylian Mbappe
If the French player performs equally well as he did last time, there's a high chance that he will be the top scorer in World Cup 2022. During the World Cup 2018, he scored goals that got him to second place on the top scorer list. This means that he will probably want to achieve even more this time.
When you consider how great the French team is, there's a high chance that Mbappe is the best bet. Since he made it to the World Cup 2018 top scorers list, he may as well make it in 2022.
---
Romelu Lukaku
The Belgian team was quite a surprise at the World Cup in 2018. One of the players that greatly stood out was Romelu Lukaku. Having scored plenty of goals last time, it is almost certain that plenty of people will bet on him as the top goal scorer.
---
Jordan Pierre Ayew
Ghana's team has joined the top 32 teams competing in the World Cup. The player that definitely has a lot of potentials is Jordan Pierre Ayew. His successful career shows how good a forward he is, so there's a high chance that he will perform great during the World Cup.
List of WC Goal Scorers of All Times
Here is a full list of the top goal scorers of the World Cup competition.
| Player | Country | Goals |
| --- | --- | --- |
| Miroslav Klose | Germany | 16 |
| Ronaldo | Brazil | 15 |
| Gerd Muller | Germany | 14 |
| Just Fontaine | France | 13 |
| Pelé | Brazil | 12 |
| Jürgen Klinsmann | Germany | 11 |
| Sandor Kocsis | Hungary | 11 |
| Gabriel Batistuta | Argentina | 10 |
| Teofilo Cubillas | Peru | 10 |
| Gary Lineker | England | 10 |
What Are the Best Bookmakers for World Cup Top Scorer Betting?
The big popularity of the World Cup Top Scorer betting is why bookmakers eagerly offer it in their betting markets. Those betting in Ghana have a wide selection of brands at their disposal. Here are some of the best options to consider.
Betway
Betway is a giant in the sports betting industry. The brand offers a huge selection of betting markets in numerous countries. Even if you are still not a member, you've likely seen it as a sponsor of various sports teams in popular competitions.
Over the years, it has become one of the platforms with an outstanding reputation. That makes it the perfect place for placing for betting on the World Cup.
1xBet
Another giant in the sports betting industry, 1xBet started its journey back in 2007. They've used the years to gather experience and offer extremely competitive odds in the market today. One of the reasons why the brand is so popular lies in its sponsorship deals with Chelsea FC and Liverpool FC.
The platform features competitive odds, interesting tournaments, and bonuses for new users. Like many other bookmakers, this one also has interesting odds for World Cup top scorer betting.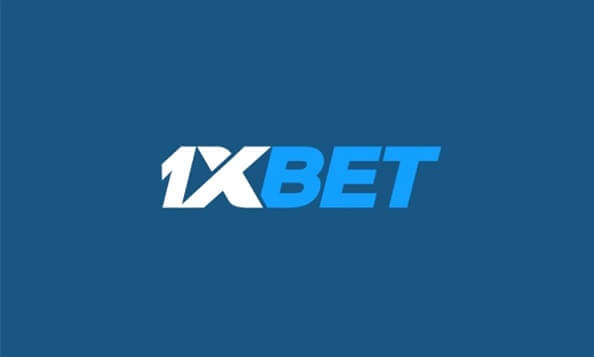 Betboro
Betboro is another platform where players from Ghana can enjoy great odds on a wide range of events. The brand features a website with a great design that works smoothly on mobile devices. It is another platform that is perfect for World Cup betting.
The website offers competitive odds for World Cup and for other sports events too.
Premier Bet
Premier Bet Ghana is a straightforward brand that features numerous sports betting markets. Players can also enjoy fantasy football. What's interesting to see is the huge selection of rewards, bonuses and other forms of incentives for both new and old players.
In the sea of different markets, players can enjoy World Cup betting too.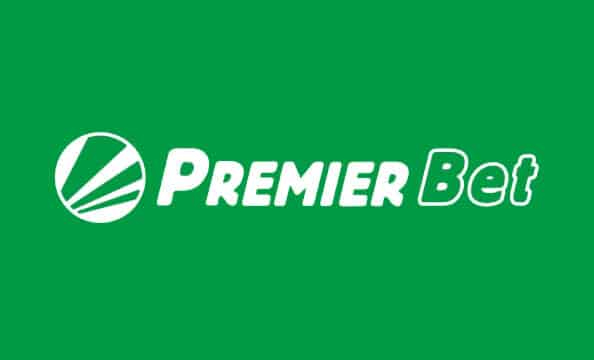 BetWinner
BetWinner is another world-renown brand that offers great odds and a huge selection of sports markets. It is good to see that the brand is present in the Ghanaian market. Passionate football fans can place their World Cup Top scorer bets with great odds.
World Cup Top Scorer FAQs
If you have any more questions about the 2022 World Cup top scorer, take a look at our FAQ section below.
Who is the World Cup top scorer of all time?
Miroslav Klose from team Germany holds the record for being the highest World Cup top scorer of all time. The list also includes the likes of Ronaldo, Gerd Muller, and Gary Lineker.
Who is the World Cup 2018 top scorer?
Harry Kane was the top scorer in the World Cup in 2018. Many believe that he will be able to do the same, but we will have to remain patient and see can he repeat it.
How many goals did Ronaldo score in the World Cup?
Christiano Ronaldo scored four goals during the World Cup in 2018. There is a high chance that he can do better in 2022.
How to bet on World Cup top scorers?
Evaluate the recent performance of your favourite player in the past couple of months. Then, head over to the brand with the best World Cup Top Scorer odds and register to place the bet. That's it, wait for the finish of the World Cup and hope for the best.