A multi-bet allows you to combine two or more sporting events into a single bet. This guide will find all you need to know about this betting term, including the strategies that can help Ghanaian bettors.
18+.Minimum deposit: 200% – for deposits up to 380 GHS, 250% – for deposits of 381 GHS to 760 GHS, 300% – for deposits from 761 GHS. The bonus is valid for 30 days from the day of registration. For a 200% bonus: Half of the bonus amount must be wagered 5 times in pre-match or live accumulator bets. The second half of the bonus amount must be wagered 30 times in 1xGames.Each accumulator must contain 3 or more selections, at least 3 of which must be at odds of 1.40 or higher. For a bonus of 250% or higher: Half of the bonus amount must be wagered 10 times in pre-match or live accumulator bets. Each accumulator must contain 3 or more selections, at least 3 of which must be at odds of 1.40 or higher. The second half of the bonus amount must be wagered 35 times in 1xGames. T&Cs Apply.
---
Contents
---
What Is a Multi Bet?
A multi-bet is a popular form of betting. It is also known as accumulator bet, parlays, or all-up bet. These bets allow you to select more individual wagers and combine them as one bet. To win a multi-bet, each selection in your bet needs to come through. If one loses, the multi-bet becomes a loss.
In addition, you can add as many selections as you want on your bet slip. The more games in your bet slip, the higher the odds and the higher your returns. One exciting thing about the multi-bet is that you can combine different sports.
It means you can place bets on soccer, tennis, horse racing, and basketball, all at the same time in one bet slip. Also, multi-bet grants you different benefits when you use this type of bet. What are the benefits?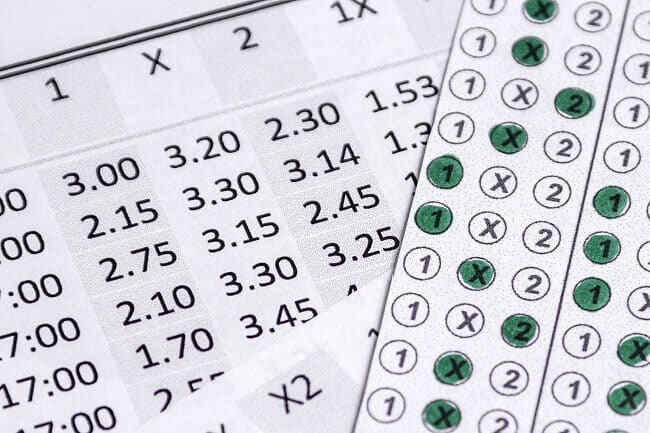 Bigger Odds and Payout
The more selections you make, the more odds on your bet slip increase. While your odds also increase, your potential returns also rise.
Smaller Investment
A multi-bet doesn't require a large stake compared to a single bet. Since the potential returns are huge, you can decide to reduce your stake.
Increased Risk
As there are the good sides to a multi-bet, there are also the bad sides. So you have to take note of the good and bad sides. The risk is more pronounced on a multi-bet. How is that?
The multi-bet requires more than one selection on your bet slip, and all the selections must win for you to get paid. So if a selection loses, then your entire multi-bet loses.
Frequency of Loss
The frequency of loss is higher for these bets. This is because you won't win as frequently as betting on a single game.
What Are the Types of Multi Bets?
There are different types of multi-bets. Let's take a look at them.
Double Bets
The double bet is one of the most basic multiple bets that a punter can make. It consists of two single bets with the odds merged into one. This type of bet is simple and popular worldwide. For you to win, both selections must be successful. However, if one or both selections are unsuccessful, you will lose the bet.
The odds of a double bet are better than placing two single bets, but the danger of losing is greater because you must win both selections.
For example, a bettor can decide to place bets on a Liverpool vs Everton and Norwich vs Crystal Palace game. If he predicts that both Liverpool and Norwich will win and the result is as predicted, the double bet is successful.
However, If a different result occurs from a bettor prediction, the double bet is lost. The only way to win is for both predictions to happen.
Treble Bets
A treble bet consists of three separate bets picked from three different events. The success of the previous wager, just as the double bet, makes the subsequent bet possible.
The bettor would bet on three games this time, and if his bet wins all three times, the player will receive the winnings. However, if one of the three selections is unsuccessful, the entire treble bet loses.
A treble bet can boost the odds more than a single or double bet as a multiple bet. This is why it is a popular form of wager, but it also increases the danger of losing.
Accumulators Bet
It is a popular form of betting amongst punters. It is also known as Acca.
This type of multi-bet includes more than three bets. Depending on how many bets are in the accumulator, these bets could be 4-folds, 5-folds, 6-folds, or even more. If the bettor must obtain any return, the bets must all win, just like the other multi-bets.
For anyone placing this kind of bet, you must have a sound knowledge of the sports or players you're betting on. In addition, the return varies depending on the odds of your selection.
How to Bet on Multi Bet?
It might not be effortless for a newbie to get a hold of ways to place multi-bets. However, a multi-bet isn't much different from the other betting types. So how then do you bet on multi-bets?
Check the step by step guide below on how to bet on this type of bet.
Choose a Preferred Sportsbook
The first step in placing this type of bet is to choose a sportsbook. Next, you need to register an account with a betting platform before you can wager your bets at all.
Meanwhile, you don't have to be concerned about whether or not a bookmaker will take your multi-bet. There are a lot of bookmakers available for Ghanaian bettors, and many of them offer high odds, bonuses, and promotions.
You have to look out for these betting sites and choose the one that best matches your needs.
Sign Up on Your Chosen Betting Site
After selecting a betting site that matches your need, the next step is to register with the bookmaker. You must first create an online account with your bookmaker by providing the necessary details requested by the site.
Once the website accepts and verifies your information, you will have your account up and running.
Fund Your Betting Account
After successfully creating an account, the next thing to do is to deposit funds into your betting account. You can do this by choosing the numerous payment methods available on the website. After this, you can start preparing your selections.
Make Your Selections
Multi bet allows you to pick games from different sports. Go to the sports betting market on the website, and choose the sports you wish to bet on. Then check the odds to pick your selection. However, spend more time researching the game's competitors rather than letting numbers determine your judgments.
Adding more picks to your selections to boost your potential returns might be costly. However, you can make as many selections as you wish. You can also find many betting tips by experts on the internet.
Check them out, as they can also aid your selections. The bookmaker will add your selection to your slip each time you make your pick.
Place Your Bets
This is the final step in placing an accumulator bet. After making your selections, go to the bet slip and enter your stake amount. Then click on place bets.
A multi-bet can be successful if the punter thinks about their multi bet strategy and makes good selections. A more cautious multi bet strategy can be helpful.
Where Can I Bet on Multi Bet?
Several top bookmakers are available in Ghana that can allow you to bet on multi-bet. Here is a table of our most trusted platforms where you can place your multi bet of the day.
What Are Multi Bet Examples?
To help you understand this kind of betting, Let's take a look at three multi bet examples.
Example 1
A multi bet is consisting of football selections from different leagues; in this case, England and Italy.
Newcastle vs Arsenal: Arsenal to win 1.77 odds
Southampton vs Liverpool: Liverpool to win at 1.42 odds
Juventus vs Lazio: Juventus to win at 2.25 odds
Sampdoria vs Fiorentina: Fiorentina to win at 1.58 odds
The accumulated odds for this multi-bet is 8.94 odds. If all these bets are successful with a stake of 200 GHS, your return will be 1788 GHS. That is your accumulated odds multiplied by your stake.
Example 2
Here's another example of a multi bet with selections from three different sports; Ice Hockey, Tennis, and Basketball.
Basketball: Miami Heats vs Boston Celtics, Over 200.5 priced at 1.63 odds.
Ice Hockey: Carolina Hurricanes vs New York Rangers, Over 5.5 goals priced at 1.73 odds.
Tennis: Roger Federer vs Novak Djokovic, Djokovic to win priced at 2.30 odds
Your accumulated odds for your picks are 6.48.
Assuming Miami Heats records a 124:94 win over Boston Celtics. That's a total of 218 points which is way over 200.5, making your basketball pick successful.
Suppose Carolina Hurricanes vs New York Rangers ends in a 3-1 win, which is four goals. Your pick is over 5.5 goals at 1.73 odds, making your bet a loss after the result.
Then if your tennis bet on Reger Federer and Novak Djokovic ends in a win favouring Djokovic, that would record a win in the third bet. However, your multiple bet has two wins from your three picks. It then renders the entire bet a loss, losing your stake amount.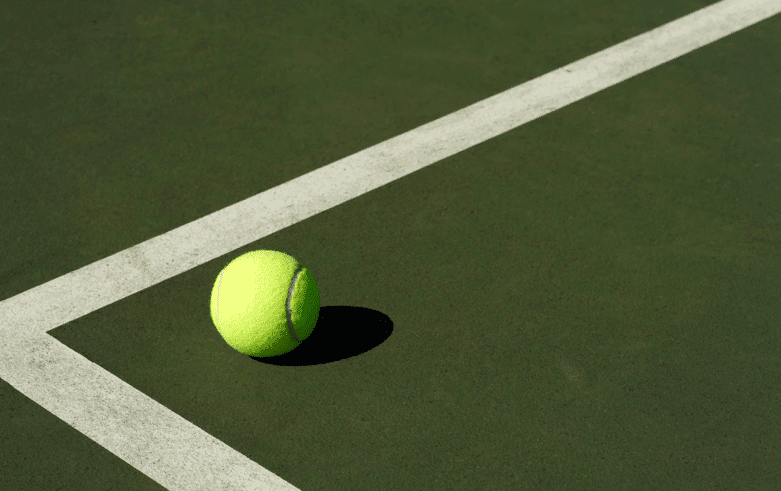 Example 3
Our picks for this multi bet of the day example are Horse Racing, Basketball, and the Australian Football League.
Horse Racing: Kommetdieding to win at seven odds
Basketball: Milwaukee Bucks to beat Toronto Raptors at 1.70 odds
AFL: Sydney to beat Collingwood at 3.00 odds
The accumulated odds for this multi-bet is 35.7 odds. So, a stake of 100 GHS will earn you 3570 GHS if all these picks are successful. Depending on your selections, your bet can be in two folds, three folds, four-folds, etc.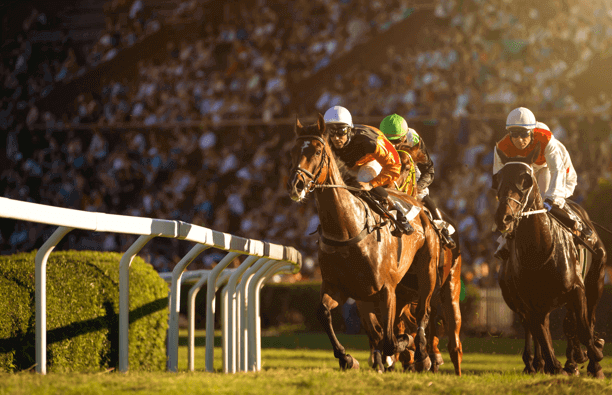 How to Calculate Multi-Bet Odds?
Calculating multi bets odds is straightforward. First, multiply the odds for each selection by each other to get your overall odds. Then you will multiply your overall odds by your stake to get your return.
For instance, you made three selections of games having 2.60, 3.40, and 2.47 odds with a stake of 150 GHS.
2.60 x 3.40 x 2.47 = 21.83 odds
Then your stake x overall odds = Return, i.e., 150 x 21.83 = 3274.50 GHS.
You can also calculate them using the multi bet calculator. With this calculator, you can calculate your return with any number of selections. In addition, you can find different betting calculators online to help you calculate your bet and determine your returns.
Conclusion
Multiple betting is one of the most popular sports betting types. It can provide you with more gains than other bets. In addition, multiple bets can be incredibly thrilling because they allow you to combine occurrences from many sports.
This bet brings a high level of risk. However, with the help of the strategies provided in this article, you can be sure to wager your bets properly.
FAQs
Now that you know the strategies you can use to place these bets, here are some frequently asked questions about them.
How does multi-bet work on Betway?
This type of bet works on Betway and other betting platforms in Ghana. The first thing to do is select all of the games or selections you want to wager on.

Then you'll find the odds for your accumulator and a box to enter your stake. Finally, enter your stake amount and place your bet. A single slip can hold up to 30 games.
What is multi-bet in 1xBet?
It is a set of an accumulator and single bets. It involves the combination of two or more selections in which the loss of any selection means the loss of the entire bet.
What is a same game multi bet?
The same game multi-bet allows you to combine numerous outcomes from the same event in the same bet.
What is a Trixie multi bet?
A Trixie multi-bet consists of four bets on three selections in different events. This type of bet contains three doubles and one treble. In addition, at least two selections must be successful in getting a return.
What is a 2 leg multi bet?
It allows you to combine two sporting events in a single bet. The success of the first bet determines the second, i.e., the payout from the first leg is the stake for the second leg.
What happens when a game is cancelled in a multi bet?
In a multi-bet, the other games stand when a game gets cancelled. So, the betting site settles your bet on the remaining selections.