Learn more about the best betting apps in Ghana. Players in this country can place bets on the go and explore many different betting markets. Read on to find out how to find the best betting app in Ghana and how to get it.
What Are the Best Betting Apps in Ghana?
A number of betting companies in Ghana also have a mobile version of their sites. Now, let's see what are the best betting apps in Ghana that you can find. Also, we'll take a look at their most important features, as well as their strong and weak sides.
Betway: Best Prediction App
Betway sportsbook has been one of the leading sportsbooks in Africa for a while. So, it comes as no surprise that this operator also has a mobile app available to players in Africa. The app can be used on both Android and iOS devices, and it features an intuitive and easy-to-use design.
Moreover, the Betway app allows bettors to place pre-match or live bets on the go. Additionally, the app features a variety of sports betting markets with solid odds. This is why many bettors in Ghana can use it to make their betting predictions.
Also, players can opt for push notifications that will keep them updated about the latest betting options that this operator has to offer. 
Bettors who register with Betway can also make a deposit or withdrawal by using their official app. 
| | |
| --- | --- |
| Pros | Cons |
| Live streaming option | Few deposit options |
| In-play betting | |
| Various sports betting markets | |
1xbet – Live Scores & In-Play Betting
One of the best betting apps in Ghana is the 1xbet app. Players in Ghana can download this app on their Android or iOS mobile devices to explore its content. 
After downloading the app, players in this country can look at many different betting markets available with this operator. So, no matter if you are a football fan or a basketball enthusiast, you will most likely find the game that you want to place a bet on.
Furthermore, the 1xbet mobile app offers its users quick access to their betting history. In this way, you can keep track of all your winning and losing bets and have a better insight into your betting strategy. 
Also, you can place live bets on different sports events. 1xbet has a vast selection of available games for live betting that include some of the most important leagues like UEFA Champions League or the UEFA Europa League. 
Lastly, as a new user, you can get the first deposit bonus that you can later use when placing wagers on the mobile app.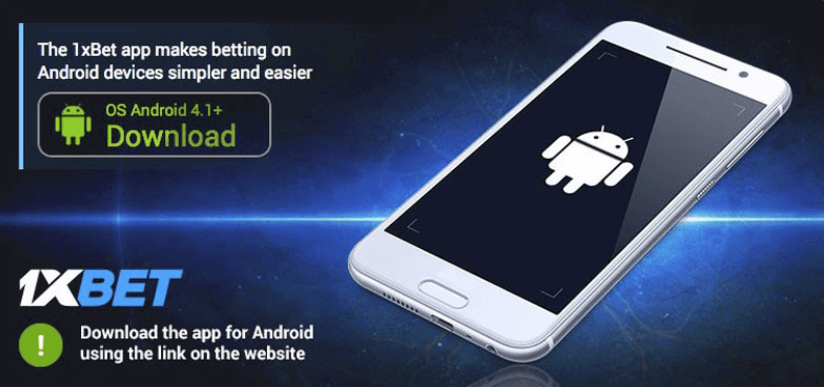 | | |
| --- | --- |
| Pros | Cons |
| Available for Android and iOS | Players can't make a deposit with Visa or Mastercard |
| In-play betting option | |
| Live scores | |
Premier Bet
Premier Bet features an app that most players in Ghana can use. This app is available only to those players with an Android mobile device. However, considering that this is one of the leading operators in Africa, we expect to see the iOS version of the app soon.
With the Premier Bet app, players can have instant access to all of the betting options that this operator has to offer. This means that they won't have to waste time by opening the browser and searching for the Premier Bet website every time they want to place a wager. 
Moreover, with this app, players can place pre-match bets on their favorite sports events. However, there is also a live betting option with the possibility of following live scores, so you will know in real-time what is happening in the game.
| | |
| --- | --- |
| Pros | Cons |
| Live betting on different sports events | No iOS version |
| User-friendly layout | |
| Huge selection of betting markets | |
Mybet
Many players in Ghana as well as the rest of the African continent, use the Mybet website when they want to place bets. Even though there is no native app available, Mybet has a mobile-friendly website which means that you can access their betting platform via the Internet browser on your mobile device.
If you decide to visit this operator via your mobile device, you will discover that most of the available features on the desktop version can be found via the browser on your phone. 
This means that players can place both in-play and pre-match bets and access betting markets like soccer, basketball, baseball, Formula 1, and others. 
| | |
| --- | --- |
| Pros | Cons |
| User-friendly mobile platform | No native app |
| Great selection of available sports betting markets | |
| Cash put option available | |
SoccaBet
Last but not least is the SoccaBet app. No matter if you use an Android or iOS mobile device, you will be able to get this betting app. Android users will have to download the app directly from the website upon registration, whereas iOS users can download it directly from App Store. 
With the SoccaBet app, you can have instant access to all of the latest odds and promotions that are featured on this operator's website. Also, players who opt for this app can make a deposit or withdrawal by using one of the several options that are included in the app. 
| | |
| --- | --- |
| Pros | Cons |
| Available for both Android and iOS devices | Must be a registered user to download the Android app |
| User-friendly layout | |
| Live betting options | |
How to Find the Best Betting App in Ghana?
Best betting apps in Ghana share some core features. To be at the top of the list, the betting companies behind these apps went the extra mile to provide users with the best betting experience in Africa. 
Let's take a look at some of the features that almost all the best betting apps in Ghana have.
Available Sports Betting Markets
When looking for the best betting apps in Ghana, you should always look for the number of available betting markets that these apps feature. 
Most apps will offer plenty of betting markets. However, the best ones will include everything from football and basketball to darts and even eSports. 
Intuitive Layout
One of the most important things for any player is to understand how the app works from the very beginning. If the bettor feels confused or doesn't understand how to place a bet, then there is a chance that that player will move on to another betting app. 
The best betting apps in Ghana have an intuitive and user-friendly layout that makes it easy for the players to register, log in, make a deposit, or place a bet.
Welcome Offer
 All players like to have access to the latest sports promotions and bonuses. And with the best betting apps in Ghana, you can get the latest sports welcome offers. 
Moreover, there are some operators that include bonus promotions that are app-specific. This means that only those that download the app can get this bonus. 
Different Deposit and Withdrawal Options
Another thing that defines the best betting app is the number of available deposit and withdrawal methods. Players usually opt for apps that have various payment methods available to pick the one that suits them the most.
Additionally, these payment methods should also include safe and fast transactions. And the best betting apps in Ghana will include only trustworthy and reliable payment methods in the online world. 
Live Betting
More and more players in Africa join online betting platforms so they can place in-play bets. The live betting option is the latest trend in the sports betting industry. Therefore, the best betting apps that are available to players in Ghana should also include this feature. 
Flawless Betting Experience
Lastly, all operators should make sure that their apps work without any interruptions or glitches. Any potential bugs should be removed immediately, and the apps should run smoothly.
How to Download Betting Apps in Ghana?
The download process of betting apps in Ghana is pretty easy and straightforward. Almost all iOS users can find these apps on the App Store. By using the search bar, they can find the app they are looking for and install it on their Apple devices. 
On the other hand, the Android versions of these apps are usually downloaded directly from the website. All bettors should first go to the "Settings" option on their mobile devices to allow download from unknown sources. Afterwards, they can click on the "Download" button on the operator's site and install the betting app. 
Betting Apps in Ghana FAQs
Take a look at some of the most frequently asked questions about betting apps in Ghana to learn more about them:
What Is the Best Betting App in Ghana?
There are many good betting apps that players in Ghana can use. Some of the best ones include the Betway app, 1xbet app, Premier Bet app, Mybet app, and SoccaBet app.
Are Betting Apps Safe?
Bettors in Ghana who like to place bets on the go now have access to some of the best betting apps on the market. These betting apps are completely safe to use. Moreover, they include some of the best payment options on the betting market in Africa.
What Is the Easiest Betting App?
Almost all betting apps in Ghana have a user-friendly interface, which makes them pretty easy to use. Even new players can find their way around these apps. A betting app that is the easiest one to use in this country is 1xbet. 
What Betting Apps Give Free Bets?
A great number of betting apps in Ghana offer some kind of welcome offer for new users. Usually, those players who decide to make a deposit for the first time can get a matching amount in free bets. Additionally, some apps can include the same bonus offer for both desktop and mobile versions of the platform, while others can have promotions reserved only for app users.
Which Betting App Gives the Best Odds?
The best betting apps in Ghana have similar odds. So no matter which one you opt for you will have more or less the same betting experience. 
It can happen that some operators have better odds for particular markets. So, depending on which of the markets you are interested in, you should compare odds between the best betting apps available in this country. 
What Betting Apps Do Early Payout?
Most of the betting apps in Ghana have a number of available withdrawal methods. However, some of these payment options offer an instant payout, like e-wallets and cryptocurrency. Operators that have these instant payout options are 1xbet, Premier Bet, and several others.