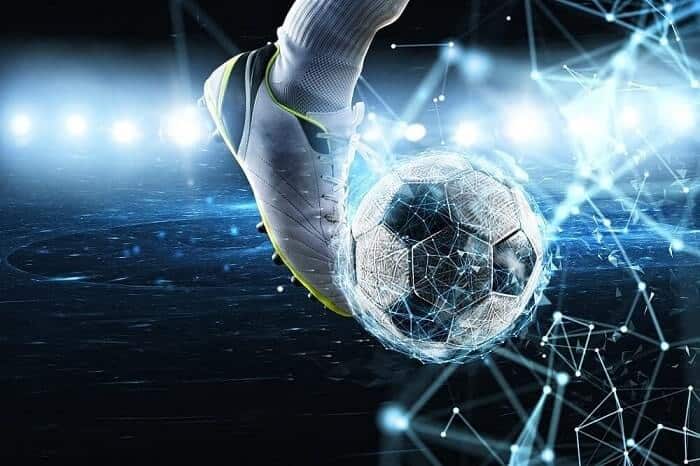 | Player Profile | Information |
| --- | --- |
| Name | Thomas Teye Partey |
| Nationality | Ghanian |
| Date of Birth | 13th June 1993 |
| Club | Arsenal |
| Position | Midfielder |
---
---
History of Thomas Partey
Thomas Partey was born on 13th June 1993 and was raised by his parents in a town known as Odumase Krobo in Ghana. His father was a football coach of a local team, and Partey spent most of his time with his brother and father playing.
He joined his father's training base, where he played until the age of 10, and then moved to Ashaiman. He was nicknamed Senegal, and during his time at this club, he was among the most dedicated and hardworking players. During this time, he gained interest in moving to Europe.
Luckily, an agent spotted him during a football competition and was pleased by Partey's outstanding performance. One of the most promising Ghanaian footballers at the time was handed the offer to move to Spain. But he turned it down, saying that he had changed his mind and wanted to stay in Ghana to play for a bigger Ghanaian club. However, the agent and Partey agreed that he would go to Spain for a trial.
On the day when he was supposed to travel to Spain, he got the most exciting surprise. It turned out he was to play for Atlético Madrid! This was a huge move, and he started off playing for team C for a month then was transferred to team B. Due to his impeccable performance, he would get invited to train with the first team.
He was later transferred to Mallorca and Almeria on loan, and his impressive performance saw him get recalled to join the senior team of Atlético. This was the starting point of a successful football career in Europe.
Thomas Partey in Ghana
Thomas Partey made his debut in the Ghana National team in 2016. During this time, the Black Stars were preparing for the 2017 Africa Cup of Nations qualification match against Mauritius. He scored his first goal for Ghana during the 2018 World Cup qualification against Congo in the game that ended in a 5-1 win.
Partey was also selected as part of the 23-player squad to participate in the 2019 Africa Cup of Nations held in Egypt. During the last group game, his goal landed them a 2-0 win in the match against Guinea-Bissau, which also saw them top their group. During the round of 16, he netted a penalty but unfortunately, the team was eliminated.
His immense contribution to the Ghanaian team saw him win the Ghana Player of Year in 2018 and 2019. Thomas Partey is currently the vice-captain of the Black Stars, and he is expected to be part of the team that will represent the county in the 2022 World Cup.
Thomas Partey International Career
Partey has had a successful international career, and he has played for big teams in Europe – in both La Liga and the Premier League. As a powerful and skilful midfielder, Partey has had several stand-out performances since his international debut at Atlético Madrid.
| Thomas Partey International Teams | Period |
| --- | --- |
| Atlético Madrid | 2013–2015 |
| Mallorca (On Loan) | 2013–2014 |
| Almeria (On Loan) | 2014–2015 |
| Atlético Madrid | 2015–2020 |
| Arsenal | 2020– |
Atlético Madrid Team C and Team B
Thomas Partey made his international debut in 2011 when he played for the Atlético C team, and after a month, he was moved to Team B. As he continued gaining experience in the international football sphere, he was promoted to the main squad. This first match was in March 2013 against Real Sociedad.
Mallorca
In July 2013, Thomas Partey was loaned to Mallorca, a club that was at the time in relegation. His debut for the team was in July 2014 when he played against Sabadell, which unfortunately ended up in a 0-4 defeat. He scored his first goal for the team in September 2014 in a match against Hercules, which ended in a 2-2 draw.
Almeria
He joined La Liga in July 2014, when he was loaned to Almeria. His first game was against Espanyol, which ended in a 1-1 draw. He netted his first goal for the team in April 2015 during a match with Granada, resulting in a 3-0 win.
Atlético Madrid First Team
In November 2015, Partey went back to Atlético, replacing Luciano Vietto in a match against Espanyol (a 1-0 win). He scored his first goal for the team in January 2016 in a league match against Levante.
He also played in the Champions League final in February 2017 during a match against Real Madrid. In October the same year, he scored his first European goal in the Champions League group against Qarabag. During this match, he became the first African to score in Europe for Atlético. He also played in the 2018 Champions League final, when his team won 3-0 against Marseille.
In September 2019, he scored another goal for his team, where he came in as a substitute and helped his team win 3-2 against Eibar. A month later, he hit his 100th La Liga appearance during a match against Real Madrid, ending in a 0-0 draw.
Arsenal
Thomas Partey left La Liga to play for the Premier League club Arsenal in October 2020. This Premier League club signed him for €45 million and was given the jersey number 18. His debut match for Arsenal was a Premier League match against Manchester City in October 2020.
The following week saw him start his first match in the Europa League, which ended in a win against Rapid Wien. He scored his first goal for Arsenal in October 2021 while playing against Aston Villa, where the match ended in a 3-1 win.
Where Can I Bet on the Next Matches Thomas Partey Will Take Part?
As a Thomas Partey fan, you can bet on his Premier League games with Arsenal, which is performing excellently despite the rough start of the 2021/2021 campaign. Here is an outline of one of the best sports betting sites that you can bet on Arsenal.
FAQs About Thomas Partey
Where is Thomas Partey from?
Thomas Partey is a professional footballer from Ghana.
What is Thomas Partey's current club?
Thomas Partey currently plays for Arsenal in the English Premier League.
Is Thomas Partey left or right footer?
Thomas Partey plays mainly with his right foot, but he also plays with the left.
Who is Thomas Partey's agent?
JJ SPORT is the agent that represents Partey.
What is Thomas Partey jersey number?
Thomas Partey, Arsenal Jersey number, is 5 after changing from number 18, which he wore after his transfer from Atlético.
What are Thomas Partey awards?
Partey has several awards under his name while in Atlético, including; Europa League Winner 2017/2018, Supercup winner 2018/2019, and Spanish Champion 2020/2021. His personal awards also include Ghana Player of the Year for 2018 and 2019.