If you are interested in jackpots, then this review is for you. We consider ourselves experts when it comes to betting predictions, so we have compiled this detailed guide on what a jackpot prediction is.
Jackpot Predictions in Ghana
To start with, there aren't that many betting sites that feature Jackpot games.
However, the leading bookmakers always offer this option to sports bettors. Keep reading and find out more about the top Jackpot bonuses in Ghana.
| | | |
| --- | --- | --- |
| Bookmaker | Jackpot Bonus | Claim Jackpot Bonus |
| Betway | Win up to GHS 5,000.00 | |
| 1xBet | Jackpot bonuses | |
| 22Bet | Toto Jackpot | |
| Betika | Falaa Daily JP – Win up to GHS10,000 | |
Best Betting Sites with Jackpot in Ghana
Ghana's sports betting industry has experienced exponential growth in the last few years due to the huge sports fan base.
This has prompted international firms to set up shops in the West African country. Here are some of the biggest betting sites with jackpots in Ghana.
Betway Jackpot Predictions
To begin, Betway is among the leading sportsbooks that provide Jackpot games. Below are the current Jackpot bonuses:
Tap-in Jackpot – This Jackpot requires you to predict the outcomes of eight football games. If your predictions are correct, you can get a share of 5,000 GHS. However, note that you have to stake a minimum of 50p.
Item 13 Jackpot – Here, you need to make 13 predictions. If they are successful, you will receive a share of 270,000 GHS. Remember that you must stake at least 1 GHS. 
Atena KƐseƐ Jackpot – For this one, you must predict the outcomes of 17 matches. The minimum bet is only 1.50 GHS, whereas the prize is 16,500,000 GHS.
Daily Jackpot – Every day, you can make football predictions and get a share of the prize pool. However, note that the prize amount may vary from one day to another.
1xBet Jackpot Predictions
Furthermore, 1xBet has one of the best Jackpot programs in Ghana.
This wagering platform features Toto-15 (15 picks), Toto Game (12 picks), and 1:0 Correct Score (8 picks). Users can participate in other football, basketball, and ice hockey Jackpots daily.
22Bet Jackpot Predictions
22Bet offers a Toto game, where you need to bet on the 1×2 market of 14 football matches.
Furthermore, you must predict at least nine games correctly to receive a share of the prize. Finally, the prize is determined by the total amount of wagers.
Betika Jackpot Predictions
At the moment, Betika is offering Falaa Daily Jackpot. So, you can try to make ten correct predictions daily and receive a share of the prize. For now, the prize pool is 10,000 GHS, but this may vary depending on the day.
Recently, the operator featured Midweek and Mega Jackpots, which may become active again in the future.
What is a Jackpot Prediction?
Most bookmakers' websites offer the jackpot, a multi-game collection that players can try to predict correctly. Although difficult, perfectly predicting the outcomes of multiple games can be pretty interesting.
A jackpot is a collection of at least 13 games that a player must guess correctly to win a bet. Accurately predicting a jackpot of 13 or 17 games is tough, but it is not entirely impossible.
For most jackpots in Africa, football is the preferred sport, and selected games are mainly from Europe's top five leagues. For these matches, the odds for all three markets are nearly identical, making it extremely hard to separate the two teams.
A jackpot prediction differs greatly from placing other types of bets. Here, you're offered only three markets: Home Win, Draw and Away Win.
In single-match betting, you're offered over 90 markets which give you wiggle room on how you would like to bet.
Winning a jackpot can be challenging, of course. However, with stats and extensive knowledge of betting markets and sports, one can make an informed decision before placing a bet.
So, the more knowledgeable you are, the greater your chances of a correct jackpot prediction are.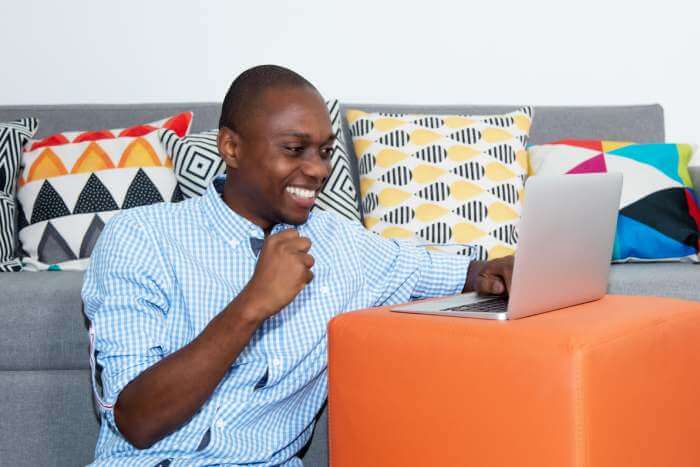 How to Bet on Jackpots?
A jackpot prediction can be a head-scratching task. However, advice from expert football tipsters can make betting on it a smoother experience.
Placing a jackpot bet is fairly obvious since you're given just three options in one game, and you have to pick one. However, bookmakers usually settle on difficult games to bet on with these three options.
The odds for most of these games are normally competitive, and the Home Win, Draw, and Away Win markets seem almost identical.
Despite that, your chances of winning can significantly increase if you can select multiple outcomes for a single match. If you decide to choose multiple outcomes in an individual game, you'll have to stake more.
Moreover, you're only allowed to pick multiple outcomes in a set number of games. For instance, in a jackpot of 15 games, you can only make double combinations in six or seven games.
To make your decision less strenuous, most betting sites have introduced Lucky Dip or Auto-Pick buttons. When you click on these buttons, they randomly select your picks for you.
Types of Jackpot Predictions 
Additionally, you can make various Jackpot predictions based on the type of Jackpot game. Continue reading to discover the most common types of predictions.
Correct Score Predictions
As the name suggests, Correct Score predictions are those where you bet on the Correct Score market for a particular number of events. In other words, you need to predict the exact results of the selected matches.
Daily Predictions
Secondly, daily predictions are associated with sportsbooks that provide Jackpots every day. Sometimes, you are required to place a wager to get a free entry into the Daily Jackpot.
Midweek Predictions
Furthermore, some operators offer Jackpot games during the mid-week. You can make predictions every week on Tuesdays, Wednesdays, or so and potentially receive a share of the Jackpot prize.
Mega Jackpots
In addition, you may come across bookies that provide Mega Jackpots. These are unique as they come in several rounds or Jackpots, and you must predict more game outcomes.
While traditional Jackpot features 13 pre-selected games, Mega Jackpot can have as many as 17 matches.
Event Jackpots 
Lastly, some wagering sites feature Jackpots for major football tournaments like AFCON and the World Cup.
So, aside from simply placing bets, punters have a chance to participate in Jackpot. So they can make multiple predictions at once and potentially get a bigger return.
Jackpot Betting Tips
Betting on jackpots can sometimes be frustrating. Considering there are only three options, settling on one can be daunting, even for an experienced punter. Here are some jackpot tips that you can take into consideration.
Odds
As a bettor, you must thoroughly vet the odds from different bookmakers. When betting on a jackpot, odds can be confusing because sometimes it doesn't truly show the team's strengths or weaknesses.
Favourites
All sports fans love an underdog story, meaning even unfancied can stun you. For that reason betting on a jackpot prediction today requires the knowledge that favourites can't always come out on top.
For instance, in the case of a derby game, many times, there are no favourites because these types of encounters are generally emotionally charged.
Stats
Today, betting and analytics go hand in hand, and the internet is a gold mine for statistics.
If you're struggling to make a pick, a glance at the stats can help you swiftly make a choice. Home form, away form and head-to-head are the most important stat to look at when betting on the jackpot.
Team news
Having verifiable team news for each side on the jackpot makes your decision much simpler. Thankfully, you will not only know the teams' injury news before matchday but also the line-up before kick-off.
Nevertheless, your instincts developed from betting regularly will come in handy when betting.
Broad knowledge of the game, together with jackpot tips, may as well be the secret weapon that helps you make a more informed decision when placing bets.
Jackpot Predictions FAQs
Finally, look at this FAQ section about Jackpot predictions for Ghanaian bettors.
Some of the best betting websites where you can participate in Jackpots include Betway and Premier Bet.
It's impossible to pinpoint the chances of winning a Midweek Jackpot. However, if you perform betting research, you are more likely to make correct guesses.
The bookmaker from this list offering the biggest Jackpot is undoubtedly Betway. The Atena KƐseƐ Jackpot comes with a 16,500,000 GHS prize pool.
Betting predictions, tips, and odds can help you make more accurate predictions. However, remember that these cannot guarantee winning.