If you are interested in jackpots, then this review is for you. We consider ourselves experts when it comes to betting predictions, so we have compiled this detailed guide on what a jackpot prediction is.
---
Contents
---
Jackpot Prediction Today
There are currently no new tips. Check again later.
What is a Jackpot Prediction?
Most bookmakers' websites offer the jackpot, a multi-game collection that players can try to predict correctly. Although difficult, perfectly predicting the outcomes of multiple games can be pretty interesting.
A jackpot is a collection of at least 13 games that a player must guess correctly to win a bet. Accurately predicting a jackpot of 13 or 17 games is tough, but it is not entirely impossible. For most jackpots in Africa, football is the preferred sport, and selected games are mainly from Europe's top five leagues. For these matches, the odds for all three markets are nearly identical, making it extremely hard to separate the two teams.
A jackpot prediction differs greatly from placing other types of bets. Here, you're offered only three markets: Home Win, Draw and Away Win. In single-match betting, you're offered over 90 markets which gives you wiggle room on how you would like to bet.
Winning a jackpot can be challenging, of course. However, with stats and extensive knowledge of betting markets and sports, one can make an informed decision before placing a bet. So, the more knowledgeable you are, the greater your chances of a correct jackpot prediction are.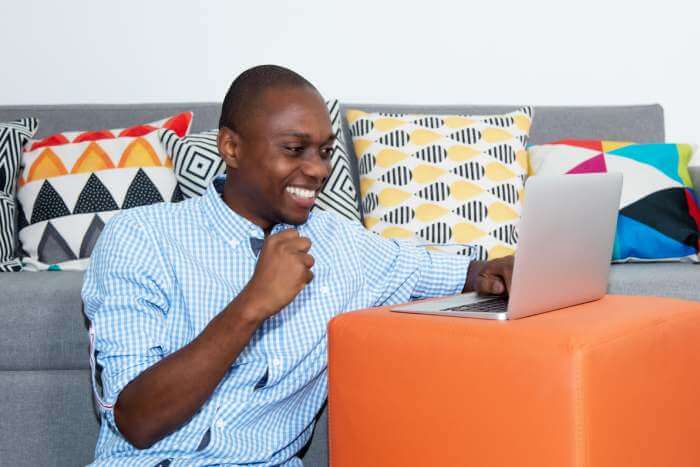 How to Bet on Jackpots?
A jackpot prediction can be a head-scratching task. However, advice from expert football tipsters can make betting on it a smoother experience.
Placing a jackpot bet is fairly obvious since you're given just three options in one game, and you have to pick one. However, bookmakers usually settle on difficult games to bet on with these three options. The odds for most of these games are normally competitive, and the Home Win, Draw, and Away Win markets seem almost identical.
Despite that, your chances of winning can significantly increase if you can select multiple outcomes for a single match. If you decide to choose multiple outcomes in an individual game, you'll have to stake more. Moreover, you're only allowed to pick multiple outcomes in a set number of games. For instance, in a jackpot of 15 games, you can only make double combinations in six or seven games.
To make your decision less strenuous, most betting sites have introduced a Lucky Dip or Auto-Pick buttons. When you click on these buttons, they randomly select your picks for you.
Best Betting Sites with Jackpot in Ghana
Ghana's sports betting industry has experienced exponential growth in the last few years due to the huge sports fan base. This has prompted international firms to set up shop in the West African country. Here are some of the biggest betting sites with jackpots in Ghana.
1xBet
1xbet is one of the most popular sites on the continent of Africa. Also, this brand frequently features jackpot offers. To learn more about the ones that are currently available, check the official site.
betPawa
This site has several intriguing jackpots. Although most of them have the usual 1X2 options, others have interesting categories such as correct score, corners, possession, passes, fouls, cards and many more.
For example, Pick 17, 1X2. A bettor must correctly predict the outcome of all seventeen matches to win a pool of the set prize. Players who get 16, 15, 14 and 13 correct will receive consolation prizes. These bonuses will vary from week to week and will be shared equally if more than one player gets 16, 15, 14 and 13 correct.
Betway
This operator offers the jackpot in the form of a "Pick 5" promotion. This is a weekly offer, and you need to predict the outcomes of five games to win. You can also apply the "Random Pick Button" if you are struggling to make selections on your own.
Premier Bet
Premier Bet Ghana offers the Super6 jackpot. Every round consists of six matches in which players need to predict the correct score. In addition, bettors are required to predict the Golden Goal, i.e. the minute a team will score the first goal in all six matches. They will also use this as a tiebreaker if there's more than one player who correctly predicted the correct score.
Jackpot Betting Tips
Betting on jackpots can sometimes be frustrating. Considering there are only three options, settling on one can be daunting, even for an experienced punter. Here are some jackpot tips that you can take into consideration.
Odds: As a bettor, you must thoroughly vet the odds from different bookmakers. When betting on a jackpot, odds can be confusing because sometimes it doesn't truly show the team's strengths or weaknesses.
Favourites: All sports fans love an underdog story, meaning even unfancied can stun you. For that reason betting on a jackpot prediction today requires the knowledge that favourites can't always come out on top. For instance, in the case of a derby game, many times, there are no favourites because these types of encounters are generally emotionally charged.
Stats: Today, betting and analytics go hand in hand, and the internet is a gold mine for statistics. If you're struggling to make a pick, a glance at the stats can help you swiftly make a choice. Home form, away form and head-to-head are the most important stat to look at when betting on the jackpot.
Team news: Having verifiable team news for each side on the jackpot makes your decision much simpler. Thankfully, you will not only know the teams' injury news before matchday but also the line-up before kick-off.
Nevertheless, your instincts developed from betting regularly will come in handy when betting. Broad knowledge of the game, together with jackpot tips, may as well be the secret weapon that helps you make a more informed decision when placing bets.