Betting odds, which vary slightly across different bookmakers, represent an event's likelihood and determine a bettor's payout. This guide will focus on AFCON betting odds, analysing teams in the African Cup of Nations and predicting each country's odds.
What are AFCON Betting Odds for 2023/2024?
Our AFCON betting experts made some tips with the top AFCON betting odds that will help your bets below.
Unfortunately, no events are available at this point. Please check back later.
Odds are subject to change. Last updated
September 25, 2023 12:09 pm
.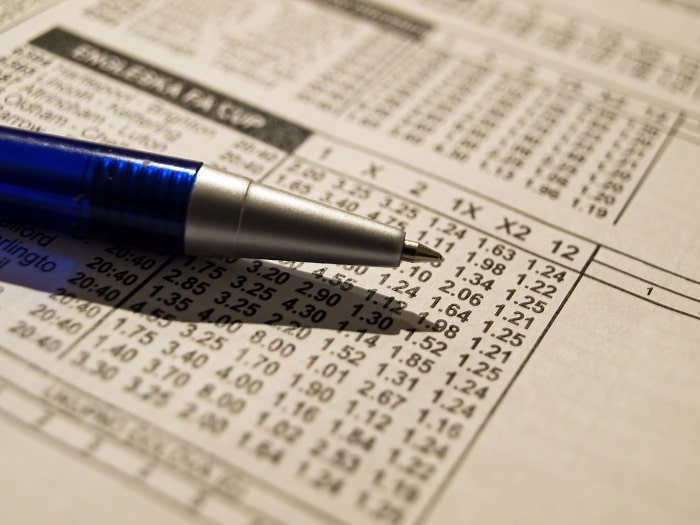 Top AFCON 2023/2024 Betting Odds
With the 2023/2024 AFCON qualification phase nearing its end and teams gearing up to participate in the tournament come January 2024, many people are anticipating this event, including the punters.
The tournament that has witnessed several past winners will produce another at the end of the competition. Here is a brief analysis of teams with the highest chances of claiming the tournament to help bettors get the best out of their bets. 
Ghana Odds
The odds of Ghana winning the Africa Cup of Nations is quite high.
They will come into this competition as one of the most successful teams, having won 4 titles. So, they understand this tournament so well. 
Although it has been a long time since they last won this prestigious title, it'll be unreasonable to look down on the pedigree of a group that holds the most consecutive semi-final appearances (6 – between 2008 and 2017), thus pointing to the fact that they're undoubtedly one of the tournament's favourites.
Nigeria Odds
Nigeria has a good record in this tournament and is one of the favourite teams to clinch the title in Ivory Coast. While they are still in the qualification phase, it's already looking certain that they will be among the 24 teams fighting for glory by January 2024.
The three-time Champions possess great arsenals like Victor Osimhen, Terem Moffi, Ademola Lookman, and Samuel Chukwueze. With the quality of players at their disposal and having them firing on all cylinders, the Super Eagles have a big chance to win a title they last won in 2013 and make up for a disappointing outing in the last edition in Cameroon.
Ivory Coast
Home advantage has always been a thing in football, majorly because the team involved has the support of a bigger crowd and is playing in very familiar terrain. Aside from Ivory Coast being a great football nation which has blessed the sport with Legends like Didier Drogba, Yaya Toure and Salomon Kalou, they have an edge as the host nation.
Over the years, the host nations in this competition have always had a decent outing, especially once they pass the group stage.
Egypt Odds
Egypt, the most successful African team in the African Cup of Nations, unsurprisingly ranks high among our betting odds list for teams likely to win the next edition. They have a tremendous record (7 AFCON titles) which shows that they are not a team to push aside.
It's only reasonable to view them as one of the favourites to win or at least get to the semi-finals. The Pharaohs are undoubtedly a good pick for bettors when making AFCON predictions on the possibility of an 8th title.
Betting Sites in Ghana with Best AFCON Betting Odds
Please find below for best betting sites to get the best African Cup of Nations betting odds.
AFCON Betting Odds Explained 
When the tournament begins in January 2024, various bookmakers will provide games for bettors to wager on. All of these games will, of course, have different betting markets and betting odds.
These betting sites display their odds in various formats, while some allow bettors to change theirs to the ones they can best work with.
The most popular betting odds on most sites are Decimal, Fractional and American. Please find a brief explanation of how they work below.
Decimal Odds
The decimal odds are common on most betting sites, representing the amount an individual wins on every GHS 1 stake. For instance, if you wager GHS 10 on Ghana in a Ghana ( 1.50 odds) Vs Mozambique (1.70 odds) game, you would get a GHS 15 return which is your GHS 10 initial stake and a GHS 5 extra.
Fractional Odds
Fractional odds tell the potential winnings with respect to your stake. For instance, a fractional odds of 4/1 means that you win GHS 4 for every GHS 1 you stake, excluding your initial stake. 
For this odds type, you have something like this: Ghana 3/1, Burundi 9/1, Draw 4/1. So, if you place a GHS 10 bet on Ghana being the home team, you win GHS 40. That is, GHS 10 added to your GHS 30 win.
American Odds
This odd type is usually denoted with a '+' or '-' sign, with the '-' symbol indicating the favourites and the + sign indicating the underdog.
It uses a baseline value of $100. So, a bet on -120 favourite means you must stake $120 to win $100. For an underdog odds of, let's say, +250, you will have to stake $100 to win $250.
AFCON Betting Odds FAQ
To help you understand more tips on how betting odds work, here are some of the frequently asked questions about the Africa Cup of Nations.
AFCON 2023/2024 will see 24 teams battling for glory. Ghana, Nigeria, Egypt, Cameroon, and Ivory Coast are among the favourites to win this tournament.
There are various top betting sites to wager on the African Cup of Nations. 1xBet, 22Bet and Betwinner are sites where players can get the best betting odds.
The odds of Ghana winning the AFCON 2023/2024 is relatively high. They are a great team with a good history in this competition.